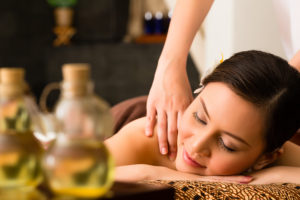 This practice relates the therapeutic healing by utilizing the fragrances of natural essential oils to stimulate the senses. Aromatherapy refreshes the skin and soothes the mind while stimulating circulatory and respiratory functions. Individual oils are used to produce a specific and beneficial effect. Advanced Alternatives exclusively offers Young Living Essential Oils as a complement to any massage session.
Included by request for NO ADDITIONAL CHARGE with any Massage Treatment
Customized Sessions
Our highly trained therapists are skilled in injury rehab and pain relief and offer a wide range of massage modalities with their unique, personal styles and special techniques. Your session will always be customized for your individual needs and recommendations may be given to include stretches, posture tips, lifestyle modifications or follow-up care with other modalities or practitioners.
Looking to take control of your health?
We can Help!
Therapists Available 7 Days A Week by Appointment