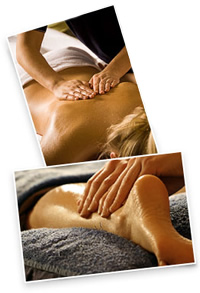 Chronic pain is a terrible thing. It can be from acute trauma or old injuries, and it can stay with you for years. Medical massage has been shown to be highly effective at reducing acute & chronic pain conditions by dealing effectively with the base cause of the problem.
Current studies have shown that the vast majority of pain in chronic conditions, over 80%, comes from soft tissue injuries and over 74% is directly related to trigger points.
As well as eliminating the base cause of the pain and helping you live a less painful existence, medical massage therapy is very cost effective. Less time is spent away from work or having to deal with the side effects of pain reducing drugs.
Pain, either from stress or injuries are not things that we must live with on a daily basis.
---
Medical Massage Offers A Multifaceted
Approach to Pain Management.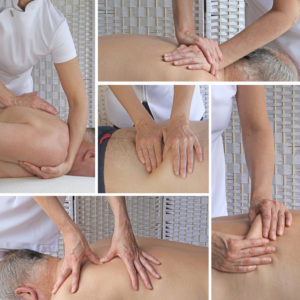 Our skilled team of massage therapists has advanced training in a number of Massage Techniques and modalities to reduce your pain pattern and help you achieve full range of motion. We blend these advanced modalities to customize your treatment for your specific injury or pain pattern.
Neuromuscular Therapy (NMT / Trigger Point)
Sports Injury Specific Massage
Active Isolated Stretching
ETPS Therapy
Schedule a Treatment!
1910 Buford Boulevard * Tallahassee
850-325-1331
Therapists Available 7 Days A Week by Appointment
Benefits of Medical Massage Therapy
The specific benefit of medical massage therapy depends on the condition that is being treated.
Releasing sore and tight muscles that can cause a lack of blood supply to soft tissues and hypersensitivity to touch; known as Ischemia
Relieving nerve entrapment and compression
Deactivating Myofascial trigger points
Decreasing pain and inflammation
Improving circulation and alleviating stress
Aiding digestion
Improving flexibility and range of motion
Calming the nervous system
Improving coordination and posture
Helping prevent future chronic pain condition
Learn More About Common Injuries We Treat

Why Choose Advanced Alternatives?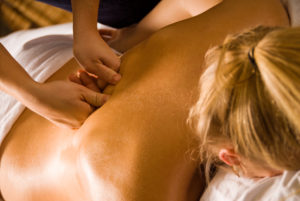 We can help you!
Our Therapeutic Massage Specialists will provide the right treatment for you using a uniquely customized Massage techniques and depth of pressure appropriate to your individual circumstances.
Your Massage Therapy sessions can be dedicated to relaxation, specific injuries or conditions, or a blend of both.
We always educate you about the causes of the injury, include stretches and assess your postural imbalances to avoid future injury.
Our Massage Specialists often work in conjunction with doctors, chiropractors, physical therapists, acupuncturists and other health care professionals to provide our clients with the highest level of care possible.